It's time to count up the pennies you've been saving since January – Black Friday is here and it's the largest online shopping day of the year. Gone are the days when this was just a post-Thanksgiving US holiday. Now, it's a multi-day event that spans several countries.  
It's also a great opportunity to take a leap onto a new gaming platform and build up a gaming library, with many retailers offering large discounts on console bundles and individual games. 
If you know someone that would love a console this Christmas, the Black Friday period is also a great time to pick one up for a reasonable price. If that person happens to be you, who said you can't treat yourself? 
Consoles and console bundles turn up every year, and this is a particularly interesting year for Xbox fans.
Being the shiny new kid on the console block, the Xbox One X and its 4K capabilities is offering the perfect opportunity for Xbox One owners to upgrade. Black Friday is a great chance to offset the cost of the console by getting two or three of the games you'd most like thrown in alongside it for a significant discount.
Black Friday 2017 lands just over two weeks after the Xbox One X is released, on 24 November. If you want a pre-Christmas deal on Microsoft's brand new console, this is the day to find it. 
Things to remember
You'll want to be careful about what sort of bundle you want before just jumping on the first bargain you find, though. By 24 November there will be three kinds of Xbox One. 
There's the original, the Xbox One S and the Xbox One X. Almost no retailers have the first-generation console still hanging around their shelves, but if you do find an original Xbox One deal, bear in mind bundled games probably aren't worth that much these days.
FIFA 2016? Quantum Break? You'll usually find those in a bargain bin of a second-hand game store. And the original Xbox One tech may look a little stale to some of you.
Also, beware of any unofficial retailer-designed bundles you see, regardless of the console included. These might be a great deal, or they may just be packages bulked up with older games or low-quality accessories that are not worth very much. 
Make sure you're not being tricked by searching for the included items online before buying. Or you can simply stick to "official" console bundles. Current Xbox One S bundles include games like Minecraft, Forza Horizon 3 and Middle Earth: Shadow of War. 
They are deliberately designed to cater for different tastes, and we're sure to see a few of them appear during Black Friday 2017.
We'll be listing all the best console deals on the day itself, and the days before Black Friday, when deals start to pop-up. However, your best strategy is to decide what sort of Xbox One bundle you want, and then stick to it unless you find an unbeatable deal for something a little different.
Now let's look a little closer at the tech behind the various Xbox One versions.
The features to look out for
What kind of Xbox One should you buy? With three versions out there, this is a question to dwell on for a minute. 
They can all play the same games, but there are big differences between the models. It's unlikely that we'll see many deals at all on the original Xbox One this year given that the console has now been discontinued, but to avoid buyer's remorse, consider the parts it lacks. 
It doesn't support HDR, doesn't upscale games to 4K resolution and doesn't have an Ultra HD Blu-Ray drive. You get all of this in the Xbox One S that was released in August 2017 as well as a smaller, better-looking console case.
The Xbox One S isn't a true 4K console, but it nudges towards that direction and if you're interested in upscaled 4K games and and a smaller casing you'll find that here. It's also the cheapest way to get a 4K UHD Blu-ray player at the moment.
Most Black Friday Xbox One deals will feature the One S, Microsoft's "standard" games console. 
It's the Xbox One X we're really hoping to see this year at Black Friday but as it's a very recent release, you can expect any hot X deals to sell out very quickly if they happen at all.
Microsoft's big tagline for the Xbox One X is that it's the "world's most powerful console". That's fighting talk when Sony has already released the performance-obsessed PS4 Pro. 
To put it into context, where the Xbox One S's graphics hardware has 12 compute units, the Xbox One X has 40, and each one is faster than the S's too. 
This lets the Xbox One X play some games at full 4K resolution, rather than using tech tricks to get half-way there and fake the rest. It also has HDR support, and can play Ultra HD Blu-rays. 
If you have a high quality, large 4K HDR TV, it's worth spending the extra money on the Xbox One X. However, we have a suspicion that outside a very low-stock killer deal or two, the best price-drops will be for the Xbox One S.
Predictions
There's no guarantees at this stage as to the specific deals that will be on offer, but we'd bet the house on their being a handful of Xbox deals knocking around towards the end of November. Here are some of the Xbox One bundles we may see around Black Friday 2017.
Xbox One S Forza Hot Wheels bundle
A recent Xbox One S bundle comes with Forza Horizon 3, one of our favorite racing games of recent years. Microsoft also tweaked the original Forza bundle, adding the Hot Wheels expansion. 
To our eyes this kiddy-fies the bundle a little, but the Hot Wheels expansion is actually just an over-the-top track and car expansion pack that makes Forza Horizon 3 faster and more ridiculous than ever. It's loads of fun. And you get the base Forza Horizon 3 game anyway.
The only stinger is that the Hot Wheels bundle comes with a 500GB hard drive, not a 1TB one. 
Xbox One S Shadow of War bundle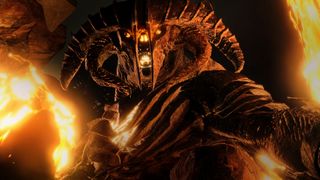 The newest Xbox One S bundle comes with Middle Earth: Shadow of War. This is a Lord of the Rings game that has picked up some solid reviews since its launch on 10 October. 
However, as it's not a quite as powerful a system sales driver as the upcoming Assassin's Creed Origins, we expect to see plenty of stock available and ready for a sweet Black Friday deal. This bundle is available with both 500GB and 1TB capacity Xbox One S consoles, to make sure you know what you're buying. 
Xbox One X with three games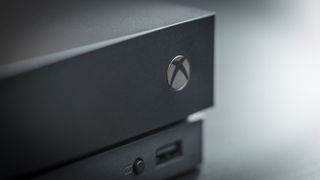 We'll probably see a few Xbox One X console-only deals floating around on Black Friday, but our money is on a bundle that has a few games attached. Right now these will have to be unofficial bundles as there are no official Xbox One X bundles. 
This is not unusual, as bundles for 'upgrade' consoles tend to land a little later. However, it makes even more sense here, when the Xbox One X is for hardcore gamers, many of whom will already own an older Xbox and some games.
Similar deals have been spotted on pre-orders too. In the UK, for example, you could get an Xbox One X from Currys with Quantum Break, Forza Motorsport 5 and Halo 5: Guardians at the same price as a solo console. We hope to see some more aggressive Xbox One X bundle deals around Black Friday, though, as, bar Forza Motorsport 7, those games are getting on a bit. 
Preowned Xbox One original bundle
For the real bargain hunter, you may even want to keep an eye out for a pre-owned original Xbox One. As this version of the console was discontinued more than a year before Black Friday 2017, it seems unlikely we'll see many, if any, retailers selling the old dog in brand new packaging. 
If you don't mind using a pre-loved console, this is the cheapest way to get on-board with current-gen gaming. Just make sure the deal you buy comes with a full year's warranty, and is a better deal than normal.